Postdoctoral Scholars
Silvia Keppler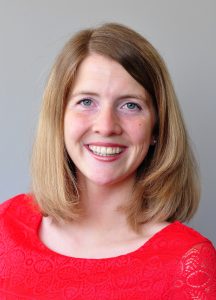 Dr. Silvia Keppler received a PhD from the School of Chemical Engineering at the University of Birmingham (UK). She visited academia and industry around the world to gain experience in process and food engineering. Silvia is currently working on a variety of projects including the following: i) Degradation of phytometabolites of antibiotics during in vitro digestion; ii) Characterization of individual particle movement during in vitro gastric digestion in the Human Gastric Simulator (HGS); iii) Optimization of raft-forming drug formulations.
Graduate Students
Yamile Mennah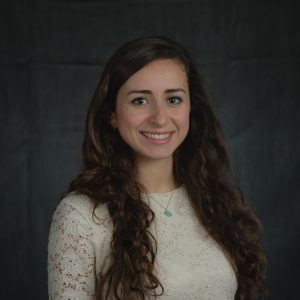 Yamile is a PhD candidate in Biological Systems Engineering researching the influence of food properties on physical and chemical breakdown during in vitro digestion. Her research objective is to determine the influence of food buffering capacity on food breakdown, gastric secretions, and meal gastric emptying using a dynamic in vitro digestion model.
Clay Swackhamer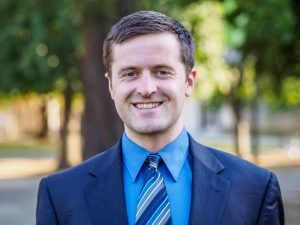 Clay is a PhD student in Biological Systems Engineering. He is studying structural breakdown and nutrient release from solid foods during simulated human digestion. One model for human digestion that Clay is using is the human gastric simulator, a device available only at UC Davis that recreates the peristaltic contractions in the stomach using mechanical rollers. His current work applies fracture mechanics to understand the mechanical properties that control food structural breakdown, and uses tools such as image analysis and texture analysis to experimentally measure these processes in the lab.
Alex Olenskyj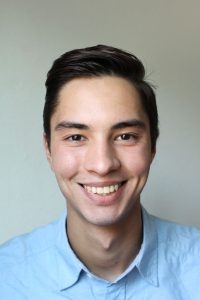 Alex is a PhD student applying 4-dimensional imaging coupled with machine learning approaches to in vitro gastric digestion for the purpose of visualization, quantification, and prediction of food structural changes during the digestion process.
Berta Lascuevas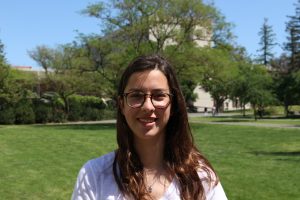 Berta is a Master's student in Biological Systems Engineering. She is investigating the food structure modifications during processing to control starch digestibility in carbohydrate-based snack products.
Visiting Scholars
Natalia Cuba 
Undergraduate Students
Arash Afsarifard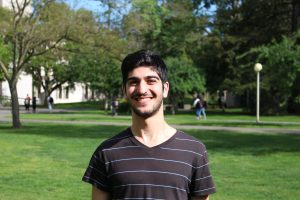 Arash is an undergraduate student in Biosystems Engineering. He is studying a dynamic model of gastric digestion, specifically on almond milk. The goal is to provide a more realistic representation of digestion for in vitro studies.
Kia Canning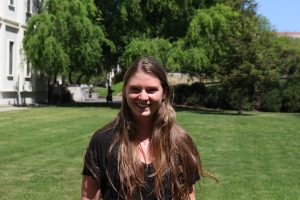 Riley Graham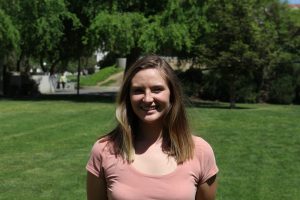 Riley Graham is an undergraduate student in food science studying various digestion properties of fruits.
Food Engineering Lab Alumni
M.S. Graduates
Yamile Mennah Govela (2015)  Current Position: PhD student in the Food Engineering Lab
Krista Drechsler (2016) Current Position: Process & Applications Engineer, Blentech
Karen Rios Villa (2017)
Undergraduate Interns and Visiting Interns
Karine Vilpont (April – August 2015) undergraduate intern from Reunion Island and Indian Ocean Engineering School (ESROI), Reunion Island
Felipe Jannuzzi Guerreiro (May – July 2015) undergraduate intern from University of São Paulo, Brazil
Yikai (Stephen) Ren (January – June 2015) undergraduate intern from Jiangnan University, Wuxi, China
Camila Follador Lemos (October 2014 – June 2015) undergraduate intern from Positivo University Paraná, Brazil
Joseph Chu (June 2015 – June 2016) undergraduate intern from UC Davis Food Science Department
Tiffany Ko (October 2015 – May 2016) undergraduate intern from UC Davis Food Science Department
Cindy Cheng (January – June 2016) undergraduate intern from UC Davis Food Science Department
Vanessa Raharjo (January – June 2016) undergraduate intern from UC Davis Food Science Department
Ellia La (June – September 2016) undergraduate intern from UC Santa Barbara Chemistry Department
Aaron Leong (January – June 2017) undergraduate intern from UC Davis Food Science Department
Hongchang Cai (January – June 2017) undergraduate intern from UC Davis Food Science Department
Talia Estevez (January 2017- June 2018) undergraduate intern from UC Davis Food Science Department
Kaela Kim (January 2018- June 2018) undergraduate intern from UC Davis Food Science Department
Xiaohan Cao (January 2018- June 2018) undergraduate intern from UC Davis Food Science Department
Visiting Scholars
Simge Mutlu (March – June 2016) M.S. Student from University of Salerno, Italy
Erik Sewalt (March – August 2017) M.S. Student from Wageningen University
Danny Tagle (March – August 2017) M.S. Student from Wageningen University
Group Photos
August 2015. From L to R: Karine Vilpont (visiting scholar), Clair Floyd (undergraduate intern), Joseph Chu (undergraduate intern), Yamile Mennah Govela (PhD student), Krista Drechsler (MS student), Gail Bornhorst (assistant professor)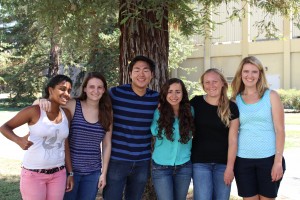 April 2016. Graduate Student Excursion! From L to R: Krista Drechsler (MS student), Yamile Mennah Govela (PhD student), Simge Mutlu (visiting scholar), Karen Rios Villa (MS student), Gail Bornhorst (assistant professor)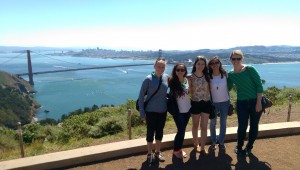 June 2016. Group Photo From L to R: Krista Drechsler (MS student), Clair Floyd (undergraduate intern), Gail Bornhorst (assistant professor), Joseph Chu (undergraduate intern), Cindy Chu (undergraduate intern), Simge Mutle (visting scholar), Yamile Mennah Govela (PhD student), Karen Rios Villa (MS student), Vanessa Raharjo (undergraduate intern)

 June 2016. Krista & Yamile's M.S. Graduation! From L to R: Karen Rios Villa (MS student), Krista Drechsler (MS student), Gail Bornhorst (assistant professor), Yamile Mennah Govela (PhD student)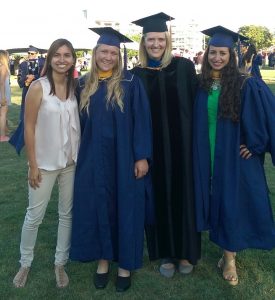 July 2016. Food Engineering Lab Graduate Students at the IFT Annual Meeting in Chicago, IL: From L to R: Krista Drechsler (MS student), Gail Bornhorst (assistant professor), Yamile Mennah Govela (PhD student), Karen Rios Villa (MS student)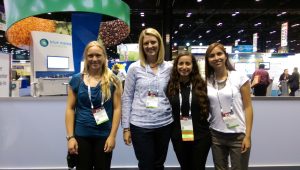 May 2018. Food Engineering Lab Group Photo (Bainer Hall, UCD): From L to R: Alex Olenskyj (PhD Student), Riley Graham (Undergraduate Intern), Clay Swackhamer (PhD Student), Yamile Mennah Govela (PhD Student), Arash Afsarifard (Undergraduate Intern), Talia Estevez (Undergraduate Intern), Emily Laskin (Undergraduate Intern), Silvia Keppler (Postdoctoral Scholar), Kaela Kim (Undergraduate Intern), Berta Lascuevas (Visiting Scholar), Xioahan Cao (Undergraduate Intern), Gail Bornhorst (Associate Professor)