Graduate Students
Yamile Mennah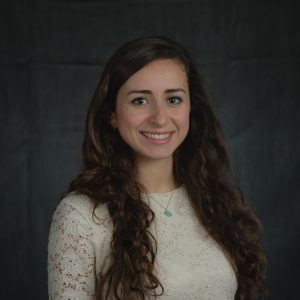 Yamile is a PhD student in Biological Systems Engineering researching physico-chemical changes of food during in vitro digestion. Her current projects include modeling the effective diffusivity of acid into food matrices, textural and microstructural changes in foods during digestion, and measuring the antioxidant activity of fruit juices after gastric and intestinal in vitro digestion as influenced by processing treatments (thermal and high pressure). Her research objective is to understand the influence of cooking or processing methods of foods on the physical and chemical changes during in vitro digestion and their relationship with nutrient absorption.
Karen Rios Villa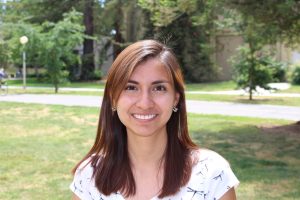 Karen is a Masters student in Food and Technology Department. Her research interest is studying the food processing effects over nutrients available using in vitro digestion models. Her current project is measure antioxidant bioaccesability and protein digestibility of protein enhanced juices during in vitro digestion as influenced by thermal and high pressure processing.
Clay Swackhamer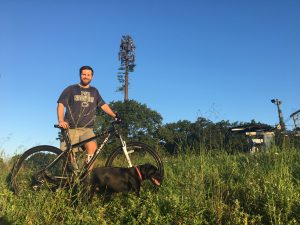 Clay is a PhD student in Biological Systems Engineering investigating multi phase-flows in digestion using a computational fluid dynamic approach with the objective of identifying design criteria for functional foods and medicines.
Alex Olenskyj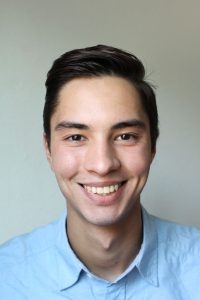 Alex is a PhD student in Food Science and Technology. He is interested in developing and validating a method which, by classifying food materials, would allow for the determination of the likelihood of a correlation between in vitro digestion trials run on the bench top and the digestion that occurs in the human body.
Visiting Scholars
Danny Tagle Freire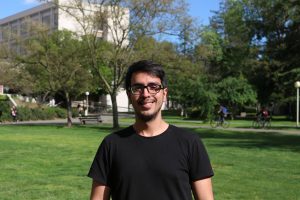 Erik Sewalt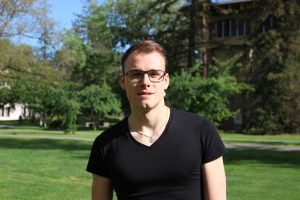 Erik is a Dutch Masters student in Food Technology from Wageningen University (The Netherlands). During his time in Davis he is working on standardizing a method to classify high-protein food materials based on their behavior in the upper human digestive tract.
Undergraduate Students
Clair Floyd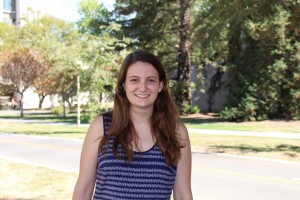 Clair Floyd is an undergraduate student in Chemical Engineering. She is studying the effects of varying processing methods on the properties of fruit and vegetable juices, including the antioxidant capacity after gastric and intestinal digestion.
Talia Estevez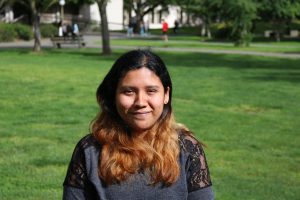 Arash Afsarifard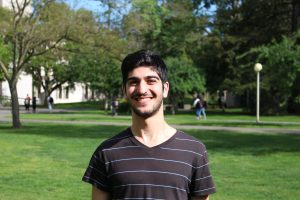 Arash is an undergraduate student in Biosystems Engineering. He is studying a dynamic model of gastric digestion, specifically on almond milk. The goal is to provide a more realistic representation of digestion for in vitro studies.
Emily Laskin
Riley Graham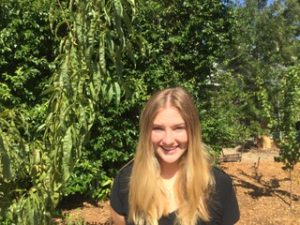 Riley Graham is an undergraduate student in food science studying various digestion properties of fruits.
Food Engineering Lab Alumni
M.S. Graduates
Yamile Mennah Govela (2015)  Current Position: PhD student in the Food Engineering Lab
Krista Drechsler (2016)
Undergraduate Interns and Visiting Interns
Karine Vilpont (April – August 2015) undergraduate intern from Reunion Island and Indian Ocean Engineering School (ESROI), Reunion Island
Felipe Jannuzzi Guerreiro (May – July 2015) undergraduate intern from University of São Paulo, Brazil
Yikai (Stephen) Ren (January – June 2015) undergraduate intern from Jiangnan University, Wuxi, China
Camila Follador Lemos (October 2014 – June 2015) undergraduate intern from Positivo University Paraná, Brazil
Joseph Chu (June 2015 – June 2016) undergraduate intern from UC Davis Food Science Department
Tiffany Ko (October 2015 – May 2016) undergraduate intern from UC Davis Food Science Department
Cindy Cheng (January – June 2016) undergraduate intern from UC Davis Food Science Department
Vanessa Raharjo (January – June 2016) undergraduate intern from UC Davis Food Science Department
Ellia La (June – September 2016) undergraduate intern from UC Santa Barbara Chemistry Department
Aaron Leong (January – June 2017) undergraduate intern from UC Davis Food Science Department
Hongchang Cai (January – June 2017) undergraduate intern from UC Davis Food Science Department
Visiting Scholars
Simge Mutlu (March – June 2016) M.S. Student from University of Salerno, Italy
Group Photos
August 2015. From L to R: Karine Vilpont (visiting scholar), Clair Floyd (undergraduate intern), Joseph Chu (undergraduate intern), Yamile Mennah Govela (PhD student), Krista Drechsler (MS student), Gail Bornhorst (assistant professor)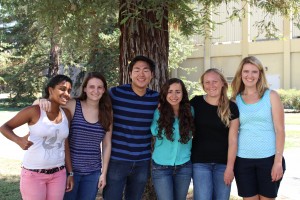 April 2016. Graduate Student Excursion! From L to R: Krista Drechsler (MS student), Yamile Mennah Govela (PhD student), Simge Mutlu (visiting scholar), Karen Rios Villa (MS student), Gail Bornhorst (assistant professor)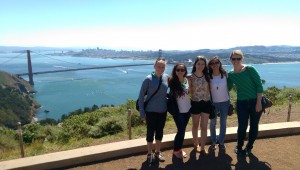 June 2016. Group Photo From L to R: Krista Drechsler (MS student), Clair Floyd (undergraduate intern), Gail Bornhorst (assistant professor), Joseph Chu (undergraduate intern), Cindy Chu (undergraduate intern), Simge Mutle (visting scholar), Yamile Mennah Govela (PhD student), Karen Rios Villa (MS student), Vanessa Raharjo (undergraduate intern)

 June 2016. Krista & Yamile's M.S. Graduation! From L to R: Karen Rios Villa (MS student), Krista Drechsler (MS student), Gail Bornhorst (assistant professor), Yamile Mennah Govela (PhD student)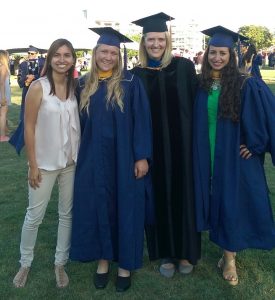 July 2016. Food Engineering Lab Graduate Students at the IFT Annual Meeting in Chicago, IL: From L to R: Krista Drechsler (MS student), Gail Bornhorst (assistant professor), Yamile Mennah Govela (PhD student), Karen Rios Villa (MS student)